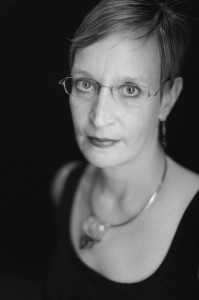 My work focuses on American literature, particularly books by and about women. I examine representations of bodies, particularly representations of gender and disability. I prefer texts that are filled with aberrant bodies and labyrinthine cityscapes. I am interested in how nineteenth-century activists remediated exploitative labor practices, racism, and poverty. I'm interested in finding ways that their historical solutions, often implemented locally, can be brought to bear on similar problems in the twenty-first century.
I also collaborate with xtine burrough who is a digital artist and UT Dallas Associate Professor in the School of Arts, Technology, and Emerging Communication. Together we are developing "The Laboring Self," a media project funded by Humanities Texas, the Dallas Museum of Art, and Puffin Foundation West, Ltd. This fall we will be Visiting Artists at the Dallas Museum of Art and will bring our project to California State University, San Marcos and other venues locally and nationally.
The exhibition is a place for viewing, learning, and doing. This project responds to The Common Good: The Humanities in the Public Square initiative sponsored by Humanities Texas. "The Laboring Self" brings our knowledge of nineteenth- and early twentieth-century social activism strategies to the twenty-first century problem of unregulated digital labor in virtual yet very real factories in the ubiquitous cloud. We seek to bring the realities of virtual crowdwork to the public square of exhibit and interactive spaces of the DMA and makerspaces, just as critical labor issues of safety, working hours, wages, and so on were brought to Chautauquas, lyceums, and social settlements, before arriving as reform legislation on the floors of state capitals and Congress in Washington D.C.
At The University of Texas at Dallas I teach Literature of Science Fiction, Literature of  Fantasy, Literature of Science, Studies in Women's Literature, Ethnic American Literature, as well as American Literature. It is such a pleasure. The intersection of these topics has become central to my research interests. I write speculative fiction as well.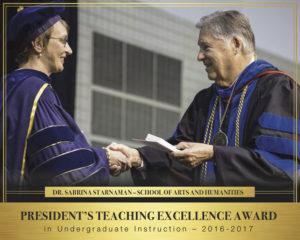 In 2017 I was awarded the University of Texas Regents Outstanding Teaching Award and the University of Texas at Dallas President's Award for Teaching Excellence.
I am a Clinical Assistant Professor at The University of Texas at Dallas in the School of Arts and Humanities. I teach literary studies at UT Dallas and am affiliated faculty with the Gender Studies program and the Center for Values in Medicine, Science and Technology.