I was a sick kid. I spent my childhood in bed at home or in the hospital. I passed the hours reading and exploring the world of the imagination. If you read enough literary biographies you find that childhood illness often leads to a robust life devoted to books and the imaginary.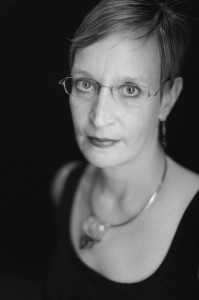 So too with me.
My work focuses on American literature, particularly books by and about women. I examine at representations of bodies, particularly representations of gender and disability. I prefer texts that are filled with aberrant bodies and labyrinthine cityscapes.
Recently I have been teaching Literature of Science Fiction and Fantasy, Literature of Science, and Studies in Women's Literature. It is such a pleasure. The intersection of these topics has become central to my research interests.
I am currently working on articles about Gertrude Barrows Bennett's a/k/a Francis Stevens use of science to create xenophobic dread in her dark fantasy stories; Ursula K. Le Guin's physcially marked or disfigured characters in The Earthsea Trilogy; and Alice Dunbar-Nelson's commentary on class, disability, and charity through her short story collection The Annals of 'Steenth Street.
I am a Clinical Assistant Professor at The University of Texas at Dallas in the School of Arts and Humanities. I teach literary studies at UT Dallas and am affiliated faculty with the Center for Values in Medicine, Science and Technology.